6 janvier 2011
4
06
/

01
/

janvier
/

2011
12:35
As we all know, there's two ways of common transportation in Lebanon:
The bus: it can stop anywhere, anytime to pick passengers even in the middle of the high-way.
The service سرفيس : (which is different from the taxi) you can stop them anywhere you are and go to your direction along with other passengers who are supposed to be going the same direction as you.
Since I still don't have a car, I use most of the time the service to go to university, to meet friends… because I lost hope with buses. They really drive me mad; some of them really, really need maintenance not to talk about the weird drivers who are always fighting to see who's catching the passenger first.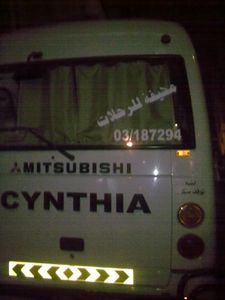 So since service is most of the time my ride, I would like to share with you some funny stuff that happen along the way.
It was a rainy night, I was coming back from university couldn't find easily a service going my way until after about 10 minutes I found one.
He was listening to hichik bichik songs (got used to that) until he turns off the radio and I hear khchhh… the driver turned on his small TV fixed in front of him to watch his favorite show at 7h00 p.m.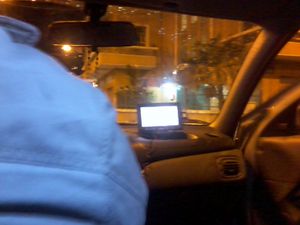 OMG!! Could you imagine that? Driving while it's raining and watching TV at the same time??
I was counting the minutes to reach home safely.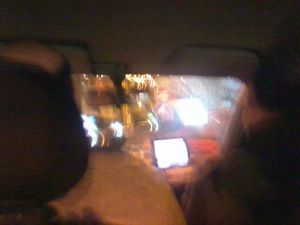 And guess what was the driver watching??
He was watching one of those English series translated to Arabic…Hilarious!!