1 décembre 2011
4
01
/

12
/

décembre
/

2011
22:29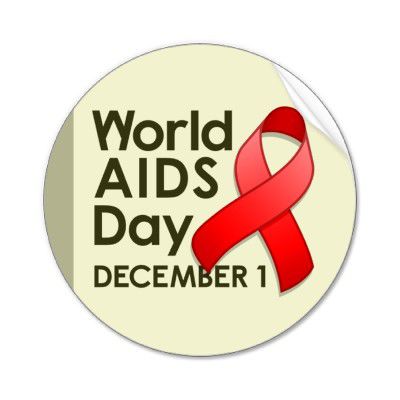 World AIDS Day is held on 1 December each year and is an opportunity for people worldwide to unite in the fight against HIV, show their support for people living with HIV and to commemorate people who have died.
World AIDS Day was the first ever global health day and the first one was held in 1988.
UNAIDS took the lead on World AIDS Day campaigning from its creation until 2004. From 2004 onwards the World AIDS Campaign's Global Steering Committee began selecting a theme for World AIDS Day in consultation with civil society, organisations and government agencies involved in the AIDS response.
Themes run for one or two years and are not just specific to World AIDS Day. Campaigning slogans such as 'Stop AIDS. Keep the Promise' have been used year round to hold governments accountable for their HIV and AIDS related commitments.
World AIDS Day this year is about "Getting to Zero." Zero New HIV Infections.
Zero Discrimination and Zero AIDS Related Deaths.
Backed by the United Nations the "Getting to Zero" campaign runs until 2015 and builds on last year's successful World AIDS Day "Light for Rights" initiative encompassing a range of vital issues identified by key affected populations.
How did the red ribbon become so well known?

In the early days, the artists made the ribbons themselves and distributing them around the New York art scene and dropped them off at theatres. Initially there was a text that went with it, to explain why they were being worn, but eventually this was dropped as its symbolism no longer needed an explanation.
Within weeks of the red ribbon idea being born, world-famous actors starting wearing the red ribbon to high-profile award ceremonies such as the Oscars and talking about why it was important. The media also cottoned on, and within a short space of time the red ribbon symbol became universally recognised.
At the Freddie Mercury Tribute Concert held at London's Wembley Stadium on Easter Sunday 1992, more than 100,000 red ribbons were distributed among the audience, with performers such as George Michael wearing one. The Red Ribbon continues to be a powerful force in the efforts to increase public awareness of HIV.
Act Aware

This World AIDS Day – and all year round – we're asking you to Act Aware. Acting aware means finding out the facts about HIV and using this knowledge to protect yourself and others from HIV infection.
Many people do not understand how HIV is transmitted, how it can be prevented, or the reality of living with HIV today. People living with HIV can also still face stigma and discrimination from society.
Want to do something about this?
Visit HIVaware
— a fun, interactive new website which provides all the information everyone should know about HIV.